Art Gallery
Welcome to the Silverton Art Gallery! This gallery is updated termly and aims to celebrate the fantastic pieces of art being produced across the school.
The great fire of london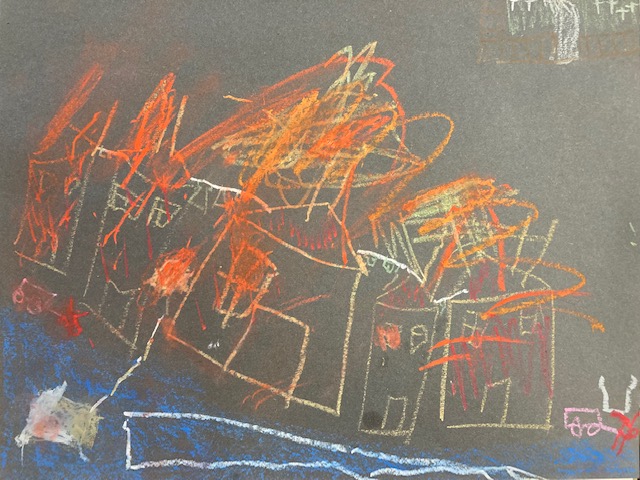 "The fire started in a baker's shop and spread all through the city. The fire truck is there and people are escaping in boats" Alby
Maple Class
In Maple Class we have been creating images of our toys experimenting with pastels and use of colour.
Hawthorn Class
In Hawthorn Class we have been exploring the use of colour to create effects and creating self portraits.