Curriculum Gallery
Our curriculum gallery documents the wonderful teaching and learning which goes on across the curriculum. Please click the links below for more information and a gallery of pictures.
Art and Design
Expressive Art and Design- EYFS
Expressive arts and design is one of the seven areas of the early years foundation stage and is used to develop a child's imagination, creativity and their ability to use media and materials. The children looked at Van Gogh's sunflowers and enjoyed experimenting with colour, design and texture.
Drawing with Tone and Colour - Year 3 and 4
Children from class 3 explored colour mixing and the creation of different tones in their sketch books. They used this to replicate a picture.
Collage- A Child's War Y5 and Y6
Children from class 4 created their own war collages using a variety of materials. They used colour to represent mood and created portraits of people involved in the war.
Mosaics - Year 5 and 6
Class 4 spent time designing special mosaics using glass to create patterns and pictures. They were supervised by local artist Maxine Pople, who used her kiln to create their finished products.
Computing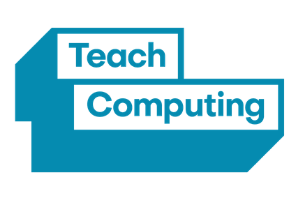 In school, we use Teach Computing, a programme found under the National Centre for Computing Excellence (NCCE). It provides teachers with a comprehensive range of evidence-informed, high-quality support, including free resources and training courses.
English
Phonics and Writing in EYFS
Our new Little Wandle phonics programme has been a huge success in school. In the summer term, our reception children used their phonics skills to write sentences.
River Poetry - Years 3 and 4
Class 3 wrote some poems inspired by their English worked linked to the book A River by Marc Martin.
Design and Technology
Cooking - Physical Development in EYFS
Cooking helps children to practise a range of physical skills, particularly their hand-eye co-ordination. Movements such as peeling and grating also strengthen the hands. It also boosts emotional development as children can develop a sense of pride and also feelings of competence when they cook.
Sculpture - Clay - Y3 and Y4
Class 3 looked closely at The Ancient Greeks. They used skills learned during their D&T sessions to build Greek pots using clay.
Geography
South America - Year 5 and Year 6
In Geography this term, class 4 have been looking closely at South America. Using their new format of learning questions, they have a clear focus which drives their learning each week. So far, they have looked at the countries and physical features of South America, the rainforest and it's layers and also deforestation and the wider impacts across the world.
Map Work Focus- Whole School
A focus area for NSC has been the use of maps. Whether this is through using an atlas, or globes, we have been trying to improve locational and place knowledge across the school. We have also been looking at geographical skills and giving children the opportunity to put their skills into practice through fieldwork.
Extreme Earth- Natural Disasters - Y3 and Y4
Class 3 have been looking closely at natural disasters and have focused on volcanoes. Part of the homework has been to investigate volcanoes and create your own model. These have been shared in school and celebrated.
Frozen Kingdoms- Year 5 and Year 6
History
Remembrance Day - EYFS
Children in our EYFS spent time learning about the meaning of remembrance and the significance of wearing poppies. They then created their own poppies in class.
Romans - Year 3 and Year 4
Class 3 spent time learning about the Romans and looked closely at the Roman army. They created Roman Shields and then had a special visit from a Roman Soldier who spent the day telling them more about the army and how the shields would have been used.
World War 2 - Year 5 and Year 6
Class 4 thoroughly enjoyed learning about WW2 during their topic 'A Child's War'. They completed independent learning projects on an aspect of WW2 which particularly interested them. They were brought into school and displayed in the hall. Parents and carers were invited in to view them all and hear presentations from the children.
Modern Foreign Languages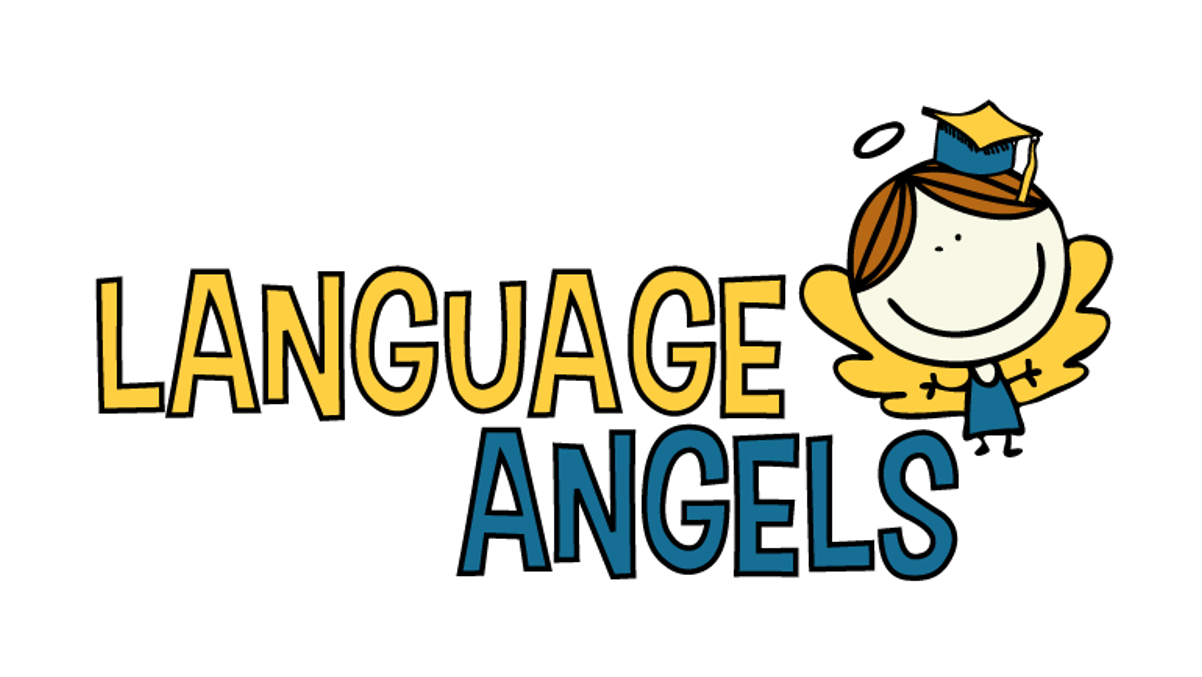 At Newton St. Cyres, we use Language Angels to deliver French to our children in Key Stage 2. Language Angels is designed by foreign language teaching specialists and linguists and provides a comprehensive set of planning, lessons, resources and assessments.
Last year, we looked at some of the basic skills in French which included map work and identifying France and its major cities, feelings and emotions, basic conversation and colours. We went on to look at numbers, animals and instruments. The children also created a fact file on a French city of their choice. French speaking was a key component of the teaching and children enjoyed interacting with each other and playing games in French. We also started looking at French phonics and grammar, looking at definite articles as well as the feminine and masculine form.
Our MFL gallery details some of the work completed last year:
Maths
Number work in EYFS and KS1
Numicon is an approach to teaching maths that helps your child to see connections between numbers. It supports your child as they learn early maths skills in nursery and primary school. It is a multi-sensory way of learning, which means your child learns by seeing and feeling.
Maths Manipulatives - Whole School
Maths manipulatives are useful throughout the school. Manipulative materials are any concrete objects that allow students to explore an idea in an active, hands-on approach. Manipulatives can be almost anything – blocks, shapes, spinners or even paper that is cut or folded.
Music
Music Performance
In school we actively promote and celebrate musical performance. Each term we host a celebration music assembly where children perform to an audience of parents, friends and family.
Whole Class Ensemble Teaching - Year 5 and 6
Our musical aim is centred around stimulating children's interest in music and providing them with opportunities to enjoy playing a wide range of musical repertoire. We were lucky to have a set of brass instruments last term and with the expert tutelage of Adie Nuttall, children from class 4 played a variety of instruments to parents at our music assembly.
Physical Education
EYFS- Physical Development
In our EYFS, children have been further developing and refining a range of ball skills including: throwing, catching, kicking, passing, batting, and aiming. They have developed confidence, competence, precision and accuracy when engaging in activities that involve a ball.
Pupils at NSC continue to apply and develop a broad range of skills, learning how to use them in different ways and linking them to make actions and sequences of movement. They enjoy communicating, collaborating and competing with each other.
Gymnastics- Year 1 and 2
Class 2 have been practising their balances as part of their gymnastics sessions in the hall. They have been concentrating on form and being careful when holding balances.
Hockey - Key Stage 2
Netball - Key Stage 2
Gymnastics - Year 5 and Year 6
In our gymnastics sessions, we have been lucky to use our gymnastic equipment in the hall. Our focus last term was developing flexibility, strength, technique, control and balance.
Competitive Sports - Football - Key Stage 2
One of the benefits to working as a federation is that sporting events mean children are able to experience competitive fixtures on a regular basis.
Our football teams from year 3,4,5 and 6 travelled to Cheriton Fitzpaine and played in some friendly matches after school.
Sport's Day - Whole School
Every summer, we host our annual sports day at the Recreation Ground. It is always a very successful day with children competing in a variety of events. In the morning we host our field events at school. This includes javelin, long jump and accuracy throws using rugby balls, hoops and tyres.
Morning Events- Long Jump, Javelin and Throw Accuracy
Afternoon Events- Running, Relay and Sack Races
In the afternoon, we host our field races which includes running, relay and sack races. Each child win points for their house teams with the overall winner being crowned at the end of the afternoon.
PSHE
Feelings and Emotions
In school we follow 1 Decision, a PSHE package which supports children throughout the school. One of the areas we focused on is feelings and emotions and we linked this to work we have done on growth mindset.
Religious Education
The Nativity - Key Stage 1
At Christmas, children from KS1 travel to the church to put on a special nativity for family members. The children use their RE sessions during the autumn term to understand the meaning of the Nativity and the birth of Jesus Christ.
Christingle - Key Stage 2
At Christmas, the children from KS2 enjoy taking part in the Christingle. They visit the church and with the assistance from our local pastor Sue Browne, the children learn about the significance of the Christingle. During COVID, we hosted our own Christingle in school.
Science
Seasons and Weather in EYFS
We were lucky to be joined by Mrs. Sykes or works for the Met Office in Exeter. She came in and talked to the children about the weather and how the seasons change throughout the year.
Scientist Visit - EYFS
We were also lucky to be joined by Mrs. Nuttall who is a scientist. The EYFS children took part in a range of experiments.
Electricity - Year 5 and Year 6
Class 4 have begun their new topic on electricity this term. They reviewed their previous knowledge from when they covered this topic in year 4 and tested this by building circuits using all the components needed.
Sound - Year 3 and Year 4
In Class 3, children have been learning about sound in their Science lessons. They have used resources and practical skills to demonstrate how sound waves travel.