Creedy
Creedy class is taught by Mrs Parsons and supported by a team of lovely teaching assistants. Creedy class is currently made up of the Year 1 and Year 2 children. The children enjoy learning through a variety of activities including play based activities, practical and starting more formal written activities.
Creedy Class Learning map Summer 2023
Here is our classroom: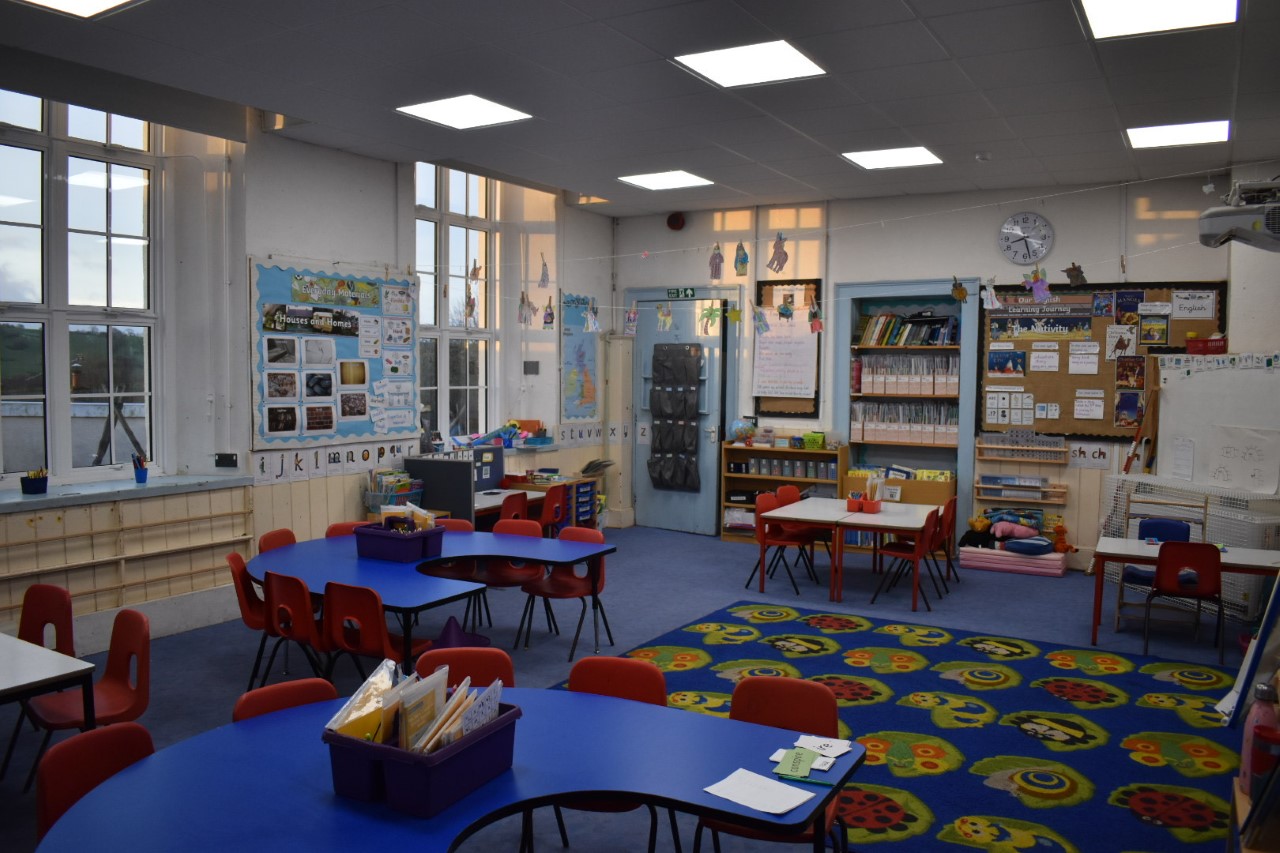 Our priority is learning to read and helping children to get pleasure from reading books. We have many activities across the week which develop reading skills and reading for pleasure including daily phonics sessions, guided reading, sharing and discussing books during English, paired reading where the children are paired with an older child who reads to them and also a whole school reading session when everyone in the school stops to enjoy books.
We follow the Read Write Inc phonics scheme which means that the children are grouped according to what sounds and spellings they need to be learning next. The books they read during guided reading match the sounds they have learnt and they take home a reading book which also matches the sounds they have learnt at school. The children are regularly assessed to check their reading progress and their knowledge of their sounds. We also use the website spelling frame to support the children's spelling skills which they can enjoy using at home.
More information on how we teach phonics can be found here
Useful home-learning links: